Efficient use of space and materials with maximum comfort and privacy for your guest. Starting from 2 euros per night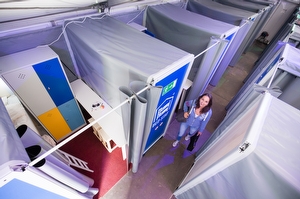 EFFICIENT DESIGN: < 3 m2 pp
This is one of the most space-efficient flexible housing solutions available.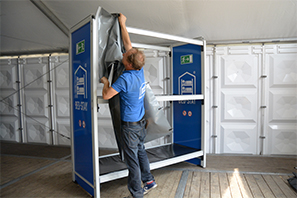 FAST & EASY SETUP
With just 3 people we take 10 minutes per unit to setup. Fast service for an on-time event.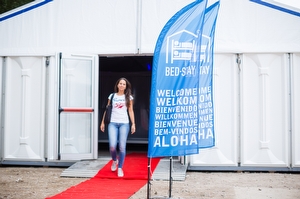 FLEXIBLE PLACEMENT
The Bed-Stay units can be setup in almost any tent, hall, or building.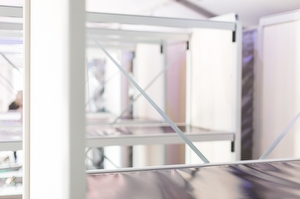 EASY TO CLEAN MATERIALS
Ensure clean and pleasant surroundings for your guests.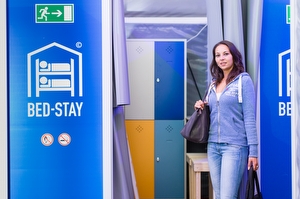 COMFORTABLE LODGINGS
Real pillows, real duvets, soft underlays allow for a comfortable night's sleep.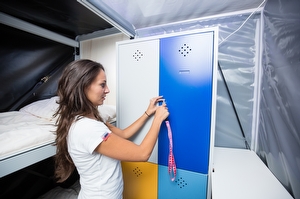 SECURE PERSONAL STORAGE
Lockable storage with internal electrical outlets for laptops keep valuables secure and fully charged.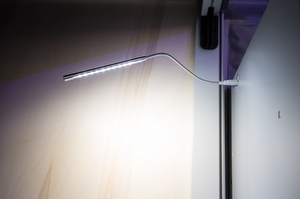 LIGHT & DARK
Black out curtains allow for a comfortable sleep, while the rest of the space can be safely lit, 24/7.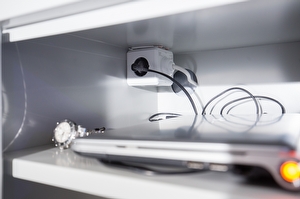 PERSONAL CHARGING POINTS
Bedside USB ports can be used for personal device charging, USB lamps or fans.
Get in touch with us
for more information and demo possibilities
The Netherlands (HQ)
Bed-Stay B.V.
Edisonweg 17, 4207 HE Gorinchem
+31 (0)6 53 21 32 29
sleep@bed-stay.com
United Kingdom
Baillies Marquees
1 Barlanark Avenue, Glasgow G32 0JR
+44 (0)7977 426 295
joe@bed-stay.com
Germany
SMI
Wendenstraße 29, 20097 Hamburg
+49 (0) 40 228 670 940
mail@SMI.GmbH